And They Lived Happily Ever After...
The Days Inn Calgary South Hotel understands how important this special lifetime event is to you!  We are honoured to be a part of your big day and look forward to assisting the planning process in making your dream wedding a reality.
Benefit from our connections with trusted preferred catering companies, who will provide personalized menus, making your wedding day that much more perfect. As well as preferred vendors, who will transform our banquet rooms into what you have always envisioned.
The Days Inn Calgary South Hotel is committed to providing the best guest experience for great value.
Please contact us by phone (403) 243.5531 or by email [email]frontdesk@daysinn-calgarysouth.com[/email] to get more details on how the Days Inn Calgary South Hotel can provide an affordable and memorable event!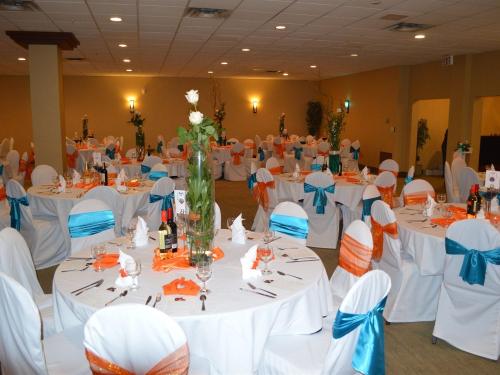 Sales Team:

Sales Manager- Nicole Chelchowski 
[email]nicole@daysinn-calgarysouth.com[/email]

Sales Coordinator- Maryna Bazylyuk 
[email]sales@daysinn-calgarysouth.com[/email]
(403) 243-1959 Ext. 7163